SEMA 2022 was absolutely amazing this year and we were excited to see the new product reveals from some of our favorite manufacturers! Here's a list of some of the products we're excited to hit the market: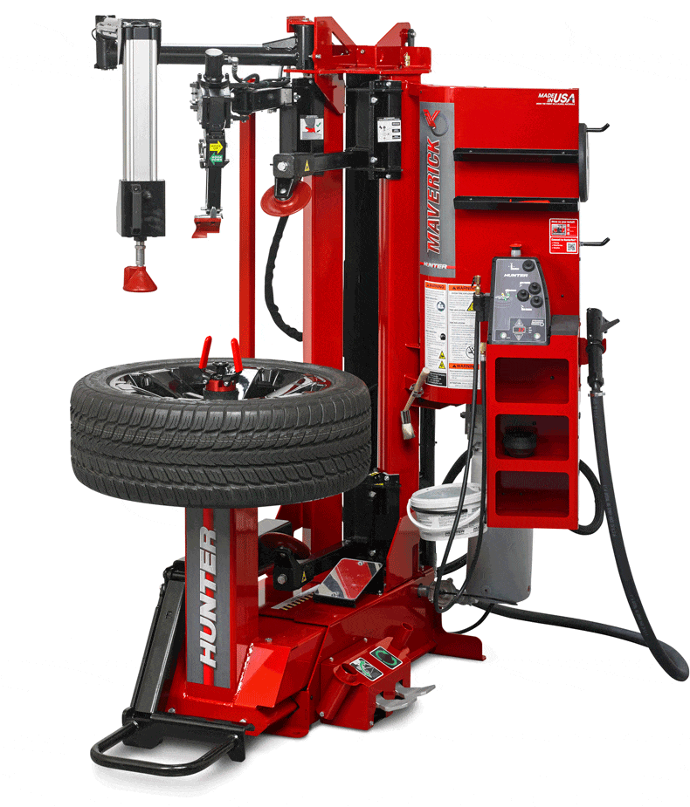 Hunter Engineering TCM: Maverick
This new tire changer from Hunter comes with new features that are made to give technicians full control! Fully Variable Controls give you complete authority in the tire changing process!
SmartSet Toolhead
Indicator notch shows proper height set

Demounting hook deploys to catch and lift bead

Eliminate lever damage risk to the operator and rim

Safely and easily service clad and raised spoke wheels
Smart Software
Monitors roller and hook positions to prevent unintended wheel contact

Logic automatically "homes" rollers, head, and wheel lift for hands-free productivity

Allows customization of travel and rotate speeds, ramp rate, and more!
Fully Variable Controls
Fine-control or fast on-demand

Hydraulic precision easier than air controls

Ergonomic for all-day use

Excellent tactile feedback - one finger control for all functions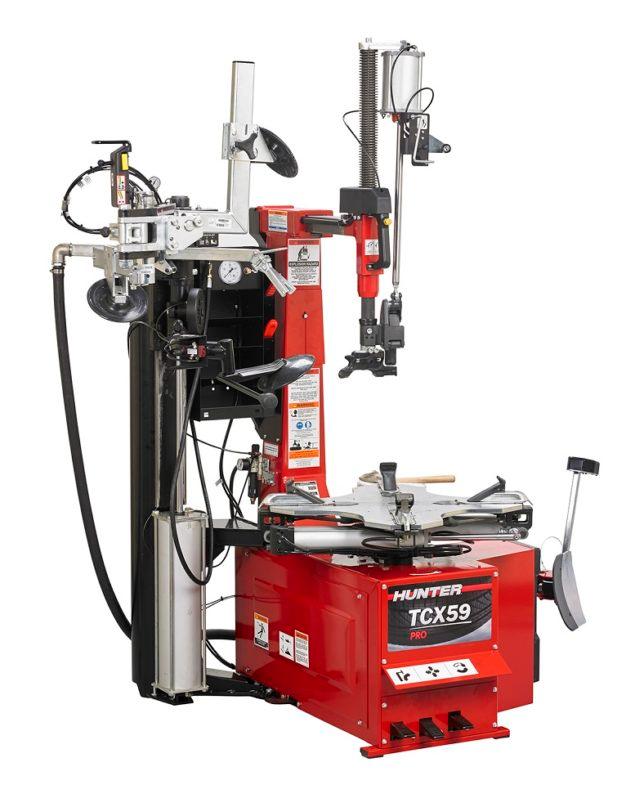 Hunter Engineering TCX59 Pro
This upgraded tire changer has all the great features of it's original counterpart (the TCX59) but has been upgraded with a new hybrid leverless tool head and improved FastBlast Inflation System!
Hybrid Leverless Toolhead
Lifts bead without use of levers

Reduces wheel risk and tire damage risk

Unique tilting lip keeps bead in position during demounting

Ergonomic controls reduce operator fatigue
Locking Lower Arm
Demount heavy, stiff, or wide tires easily with roller disc

Lower locking arm allows operator to spin the tire for match mounting
FastBlast Inflation System
Designed with truck and SUV service in mind, the new top-side blast inflation system is optimized to seat even the most difficult tires

Large 6.5 gallon air tank features a higher capacity than more portable inflation devices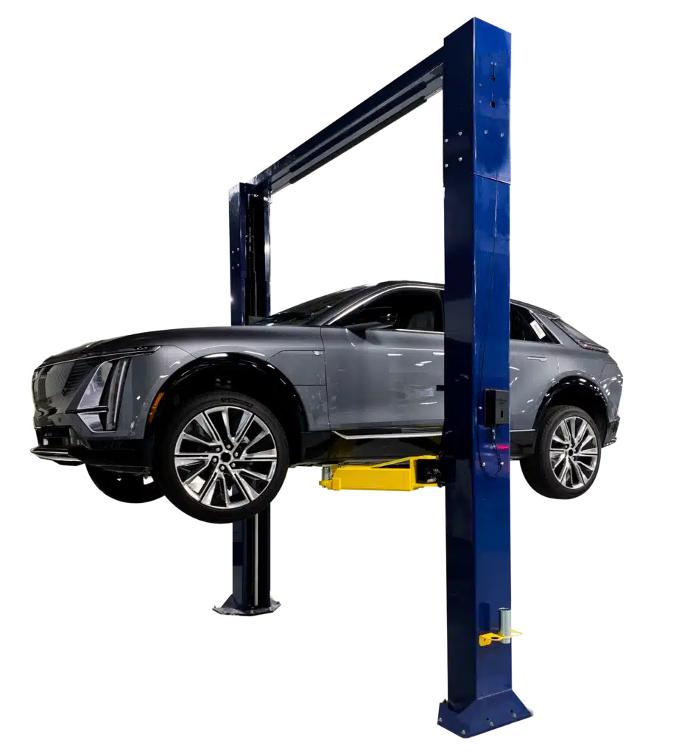 Challenger CL12 HD Adjustable Width
Challenger has added an "Adjustable Width" option to their CL12 2 Post lift! You can now accommodate a wide ranger of standard cars, trucks, vans, and SUV's within the same service bay with an optional width and height adjustment determined at installation.  Standard features also include 3-stage front and rear arms and premium telescoping footpads!
Challenger Medium Duty Mobile Columns
Bring the shop anywhere with Challenger's medium-duty mobile column lifting system, capable of lifting 5,000 lbs. per column on any solid surface. Built with a heavy-duty tow handles and spring-loaded wheels for comfortable maneuverability. Lift any rubber-tired vehicle  up to 20,000 lbs. with four columns connected wirelessly.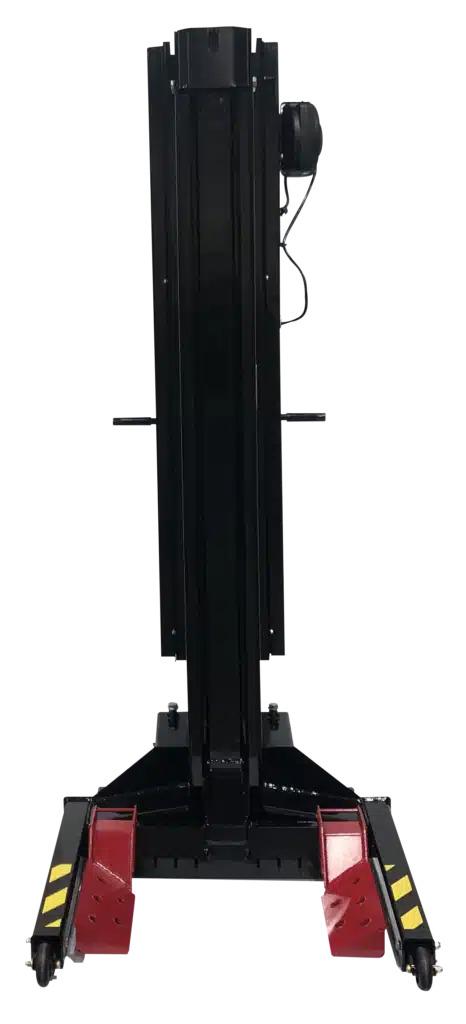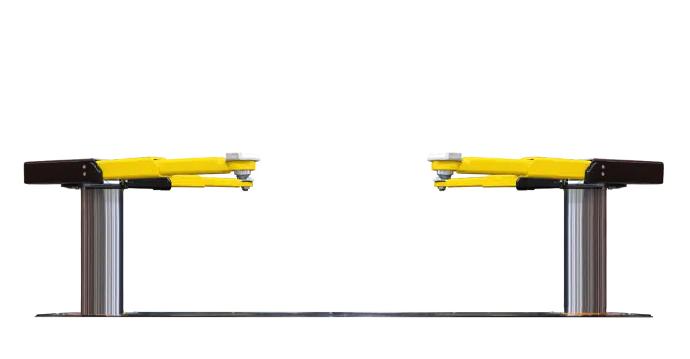 Challenger EW1020 & EW1220 Wide Inground
Challengers 10,000 & 12,000 lbs. hydraulic inground lifts provide an extra-wide drive-through clearance for servicing wide-bodied and electric vehicles. Their design allows for battery-lowering out of electric vehicles and they come standard with True 3-Stage arms and double-telescoping screw pads. Bench-mounted controls are optional.
The EW1020 & EX1220 can handle some of the widest cars currently on the market, such as the RAM® TRX, Hummer® EV, Tesla® Model X & Ford® Mach-E.
Challenger BT3000 & BT3300 Lift Table
Also new to the market, Challenger has released battery lift tables which are used to facilitate and safely perform the installation and removal of EV batteries, electric car battery packs, transmissions, gearboxes, clutches, engines and various components of the car chassis.