Two-Posts Residential Lifts
---
Challenger's 7,000 lb. capacity and 9,000 lb. capacity 4-post garage lifts were designed with versatility in mind. From home enthusiast and commercial storage applications to light-duty general service applications, these lifts complement your service needs and are loaded with real benefits. They are essential for the "do it yourself" home garage, providing the best of both worlds — store a vehicle up top and below with up to 80" of clearance when the lift is fully raised, or use this lift to service your vehicles.

Challenger VLE10
---
11' 11.875" Overall Height, 79" Full Rise
10′ 11.75″ Overall Width / 10,000 lb. Capacity
1' and 2' Column Extensions Available
The Challenger Lifts LE10 2-Post Lift is equipped with a Front 3-Stage Versymmetric Arm and a Rear 2-Stage allowing symmetric and asymmetric lifting. Single point mechanical lock release for ease of use and telescoping screw footpad assembly allow for maximum adjustment.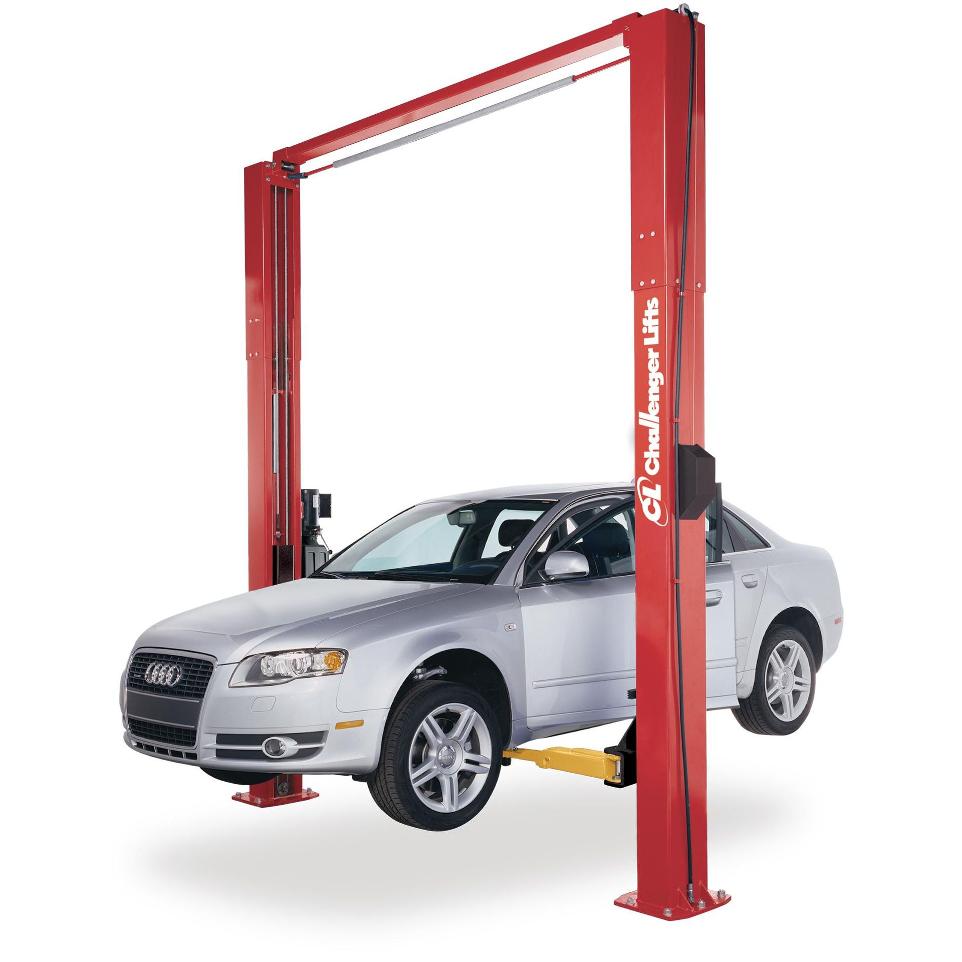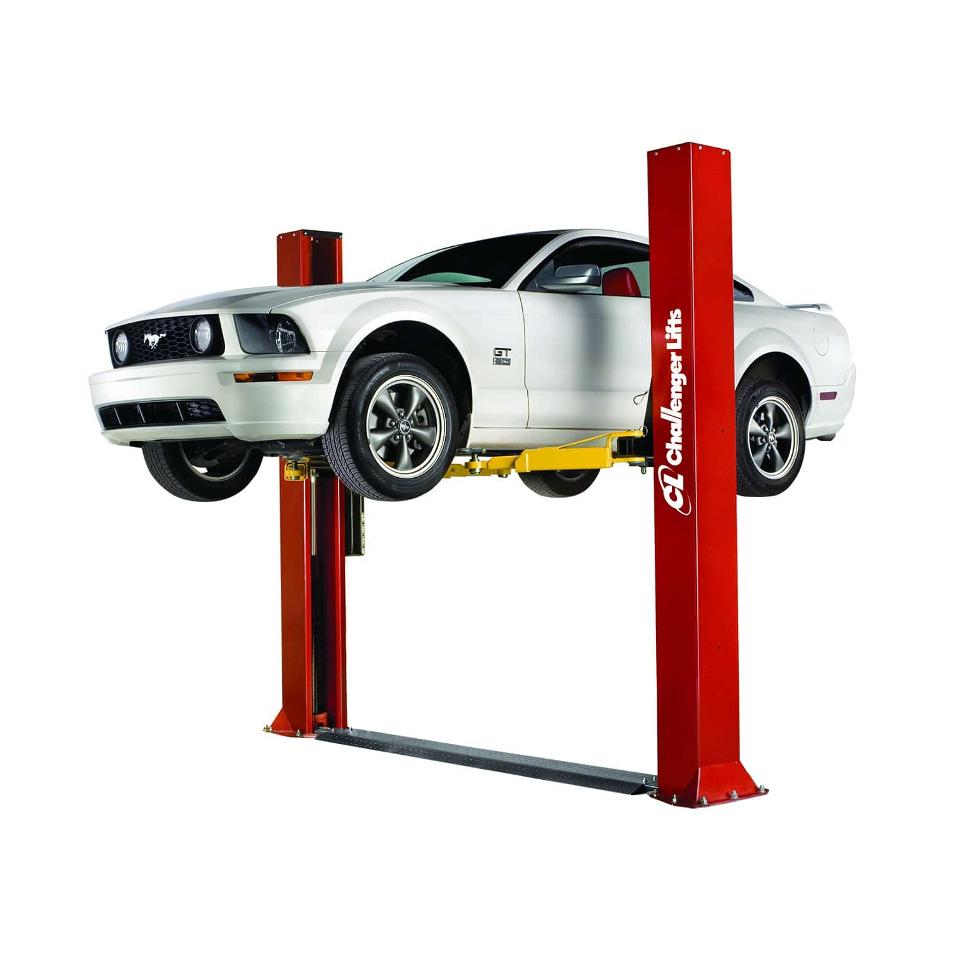 Challenger CLFP9
---
10' 7/8" Overall Height, 137.5″ Overall Width, 79" Full Rise

9,000lbs Capacity
With a 9,000 lb. capacity and 10' 7/8" overall column height, Challenger's CLFP9 2-post is ideal for low ceiling applications. 3-stage front and 3-stage rear arms provide maximum sweep, arm retraction and reach. A low-profile drive-over floor plate allows for easy vehicle positioning, which makes it great for home enthusiast garages or professional service shops. The CLFP9 also features double-telescoping screw footpads, a durable powder coat finish and plated arm pins.

Four-Post Residential Lifts
---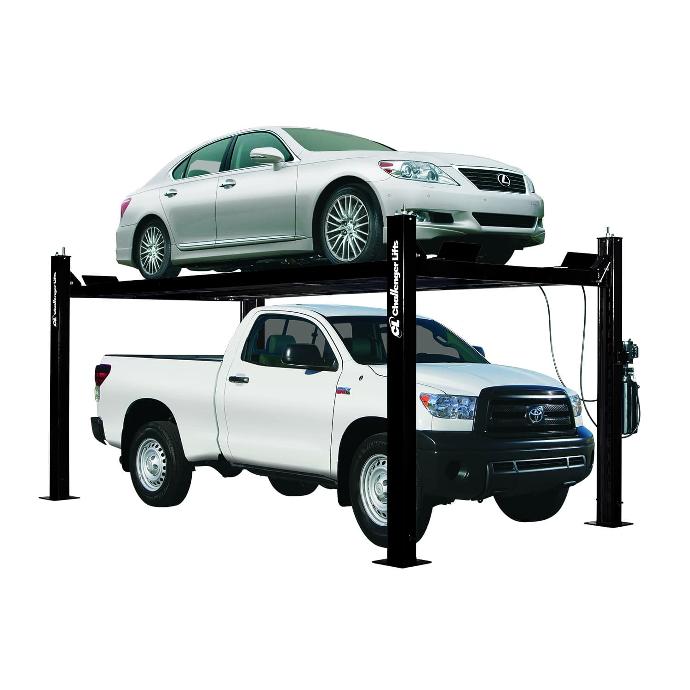 Challenger 4P7
---
ALI Certified 7,000 lbs Capacity, 4-Post Storage Lift


68" Rise Height, 63" Clearance Underneath Fully Raised
6' 7.5" Column Height, 8' 4.5" Overall Width, 13' 3.5" Length (Without 36" Ramps)
Challenger 4P9S
---
ALI Certified 9,000 lbs Capacity 4-Post Storage Lift


73" Rise Height, 68" Clearance Underneath Fully Raised
7' 1/2" Column Height, 9' 4.5" Overall Width, 14' 5.5" Length (Without 36" Ramps)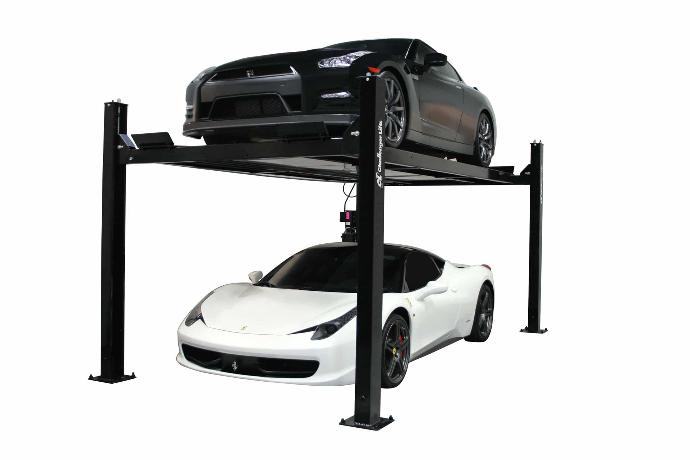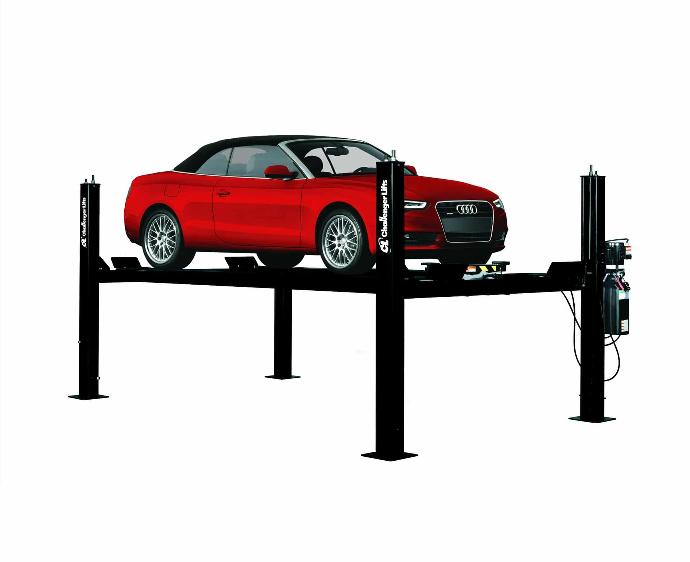 Challenger 4P9X
---
ALI Certified 9,000 lbs Capacity 4-Post Storage Lift


78.5" Rise Height, 80" Clearance Underneath Fully Raised
7' 1/2" Column Height, 9' 4.5" Overall Width, 16' 5.5" Length (Without 36" Ramps)


Challenger 4P9W
---
ALI Certified 9,000 lbs Capacity 4-Post Storage Lift


85.5" Rise Height, 80" Clearance Underneath Fully Raised
7' 1/2" Column Height, 10' 7.25" Overall Width, 16' 5.5" Length (Without 36" Ramps)