Hunter Engineering L451
Hunter offers a four-post model for nearly every need. Easy to use open-front models make alignment easy. The widest runways and two wheelbase lengths make easy work of even large trucks. Add Inflation Station, PowerSlide, and Alignlight options to really ramp up productivity.
New Harsh Duty options available to for high road salt/brine use applications.
Rise Height: 75" Rise Height
Runway Width: 26"
18,000lbs Capacity


26-in. extra-wide runways can service vehicles up to 92 in. Two lengths are available to accommodate 177-in. or 211-in. wheelbases.

Two 9,000-lb. capacity swing air jacks come standard for unmatched height, reach and durability.

Convenient console featuring push-button functions give technicians full-control.

Standard, for a lifetime of easy and accurate alignments. PowerSlide™ turnplates offer ease-of-use.

High-strength galvanized cables and 16-position louvered level locks provide long, reliable life.
Protective cord covering prevents damage to air and hydraulic lines.

LIFT COMPATIBLE ACCESSORIES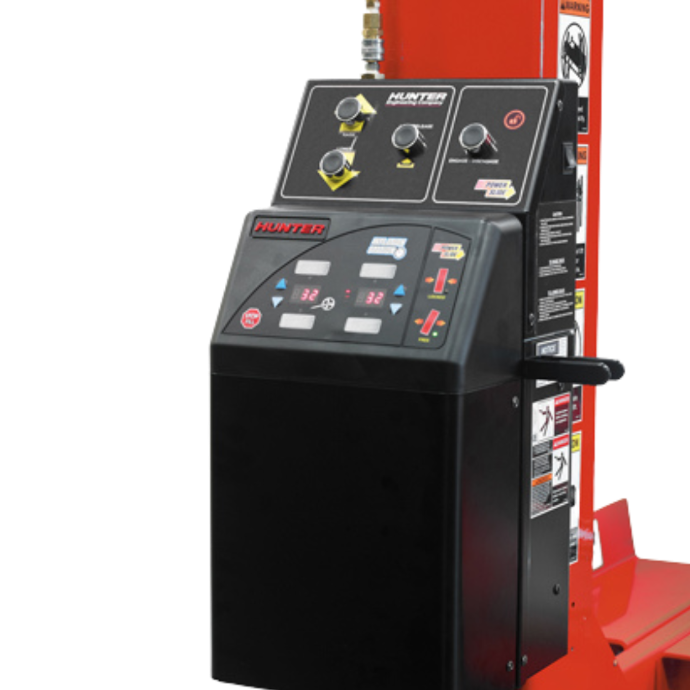 Inflation Station
Inflation Station inflates all 4 tires to a pre-selected pressure simultaneously.

Part #20-3070-1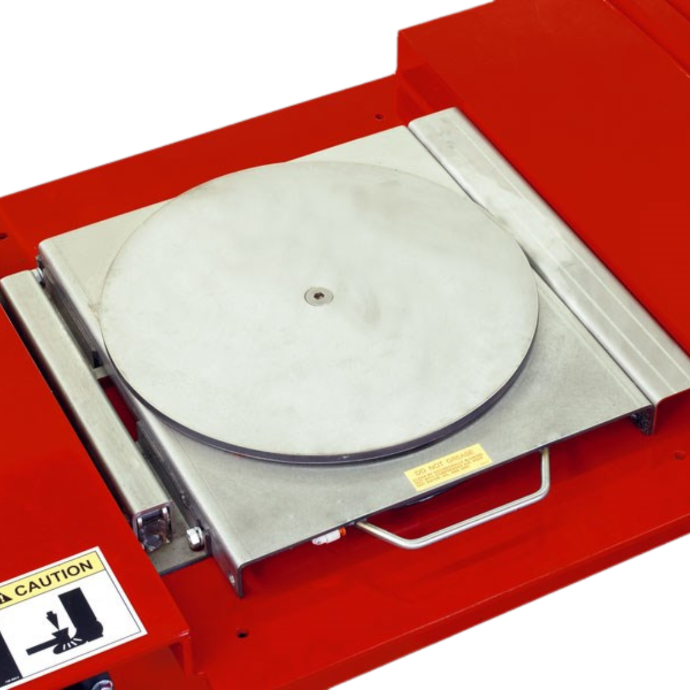 PowerSlide System
The PowerSlide™ system secures and releases slip plates and turnplates with one touch, technicians no longer have to make multiple trips around the vehicle or struggle to remove and replace lock pins during an alignment.

Part #20-3069-1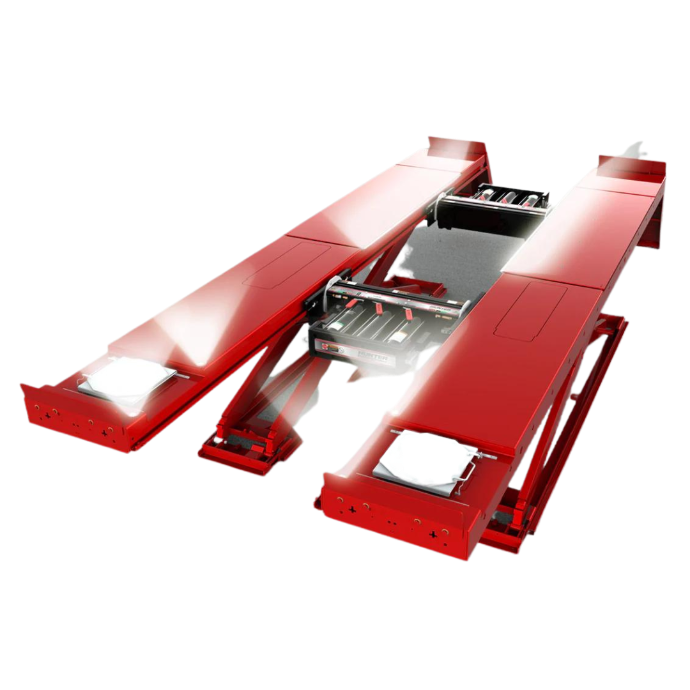 AlignLights
Bright and efficient LED light source underneath the vehicle, automatically turns on when the lift is raised and turns off when the lift is lowered to the floor. AlignLights is an ALI-listed accessory.
Part #20-2993-1