Challenger 44018 Series
---
102.5" Column Height, 11' 6" Width, 21' 7" Length
ALI Certified 18,000lbs Capacity
Closed Front General Service 4-Post Lift
Challenger's 18,000lb. capacity medium-duty 4-post is great for shops servicing light and medium-duty vehicles. The 18000 features leaf chains and sealed roller bearings. We offer general service or alignment models. The alignment package includes two 9,000lb. capacity rolling jacks and an internal airline kit for dual jack operation in addition to stainless steel turning radius gauges.
New Features

Superior lifting system features high tensile strength leaf chain and sealed roller bearings for maximum reliability and productivity.

Heavy duty cylinder provides optimum lifting with minimum downtime and minimal maintenance.

Single point lock release allows techs to disengage all column locks simultaneously.

Diamond plate anti-skid runways and ramps for positive vehicle traction.
Made For Adjustability & Convenience

Adjustable runways to accommodate tread widths of a variety of medium sized transit vehicles (rolling jack application requires fixed runways).


Built-in runway rail system provides convenience for optional rolling jacks & oil drain pan.

Optional Alignment kit includes: rolling jacks, internal airline system, & stainless steel turn plates.
Lift Compatible Accessories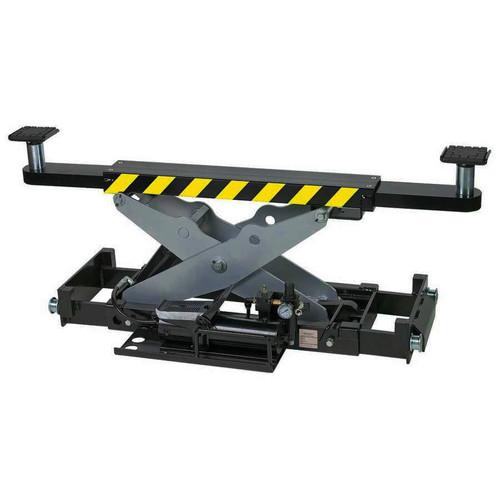 Rolling Jacks (Part #RJ9S)
Air/Hydraulic Rolling Jack - 9,000 lb. capacity.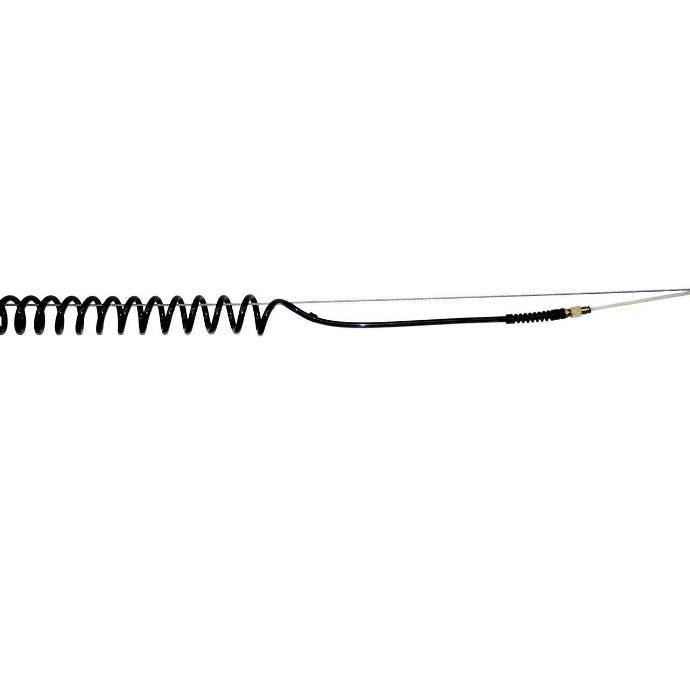 Air Line Kit (Part #44AK18)
Internal air line kit for dual rolling jack operation.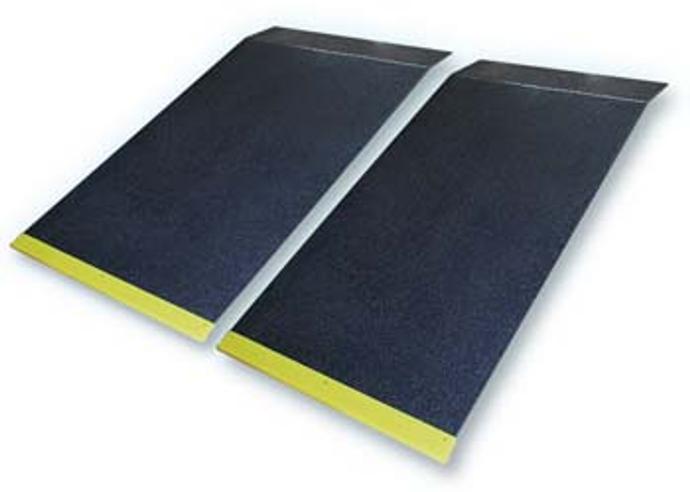 Ramp Kit (Part #44RK18)
Ramp kit, pivoting 39˝ long for drive thru operation for 44018 & 44018E.