Quick service work has never been easier with Challenger Lifts' short rise lift and mid rise lift. A short rise or mid rise lift is perfect for brake and tire servicing needs. Each features dual cylinders and a powder coat finish for long-lasting durability.

Challenger DX77
---
74.5" Rise Height, 82" Overall Width, 83.25" Overall Length
ALI Certified, 7,700lbs Capacity
Challenger engineered our 7,700 lb. capacity scissor lift with efficiency and productivity in mind. Our DX77 can easily lift all makes and models (within rated capacity) with a synchronized hydraulic system. The DX77 also offers free access all around the lifted vehicle and between platforms, with a cross-member free design providing an uncluttered and hazard-free work area. Choose to mount the DX77 either above ground or flush.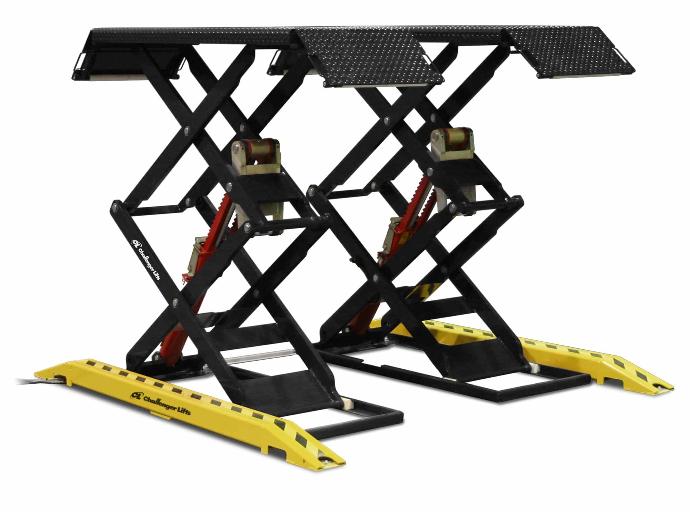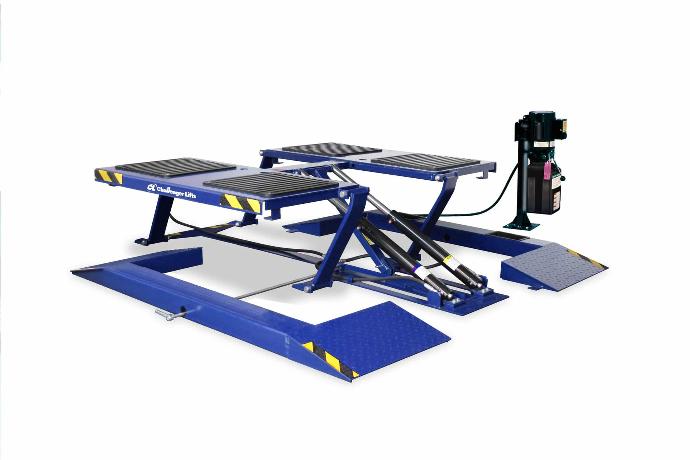 Challenger SRM10
---
22" Rise Height, 85" Overall Width, 92.875" Overall Length
ALI Certified, 10,000lbs Capacity
Challenger's shortrise lift is a great choice for brake and tire servicing needs. Dual hydraulic cylinders provide a 10,000 lb. capacity to lift vehicles ranging from small passenger cars to light trucks. Standard spotting blocks and optional auxiliary adapters reach an even wider range of vehicle lift points.