Champion Reciprocating Air Compressors
---
Champion Reciprocating Compressors are the most durable and cost effective solution for most shops. ODP carries the full line of Champion reciprocating compressors including Value Plus, Centurian, R series, PL series, and Advantage series compressors. These Champion Air Compressors can be upgraded with options including vibration isolators, mag starters, air-cooled after coolers, low oil shut-off, automatic tank drains and more.

Request More Info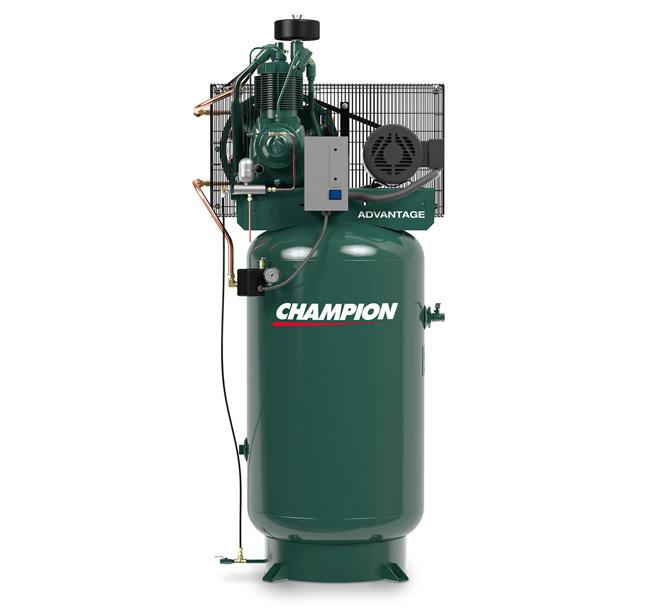 Champion Rotary Screw Compressors
---
Champion Rotary Screw Compressors are especially suited for factory applications and offer state-of-the-art quiet air. They can service a large volume of vehicles with the highest pressure air delivery. Champion Rotary Screw Compressors also feature fewer parts than conventional units and offer tremendous energy savings. The most important thing to keep in mind when choosing a rotary screw air compressor is the importance of regular maintenance. It constantly needs to be fine-tuned to ensure it's running as efficiently and safely as possible.

Champion Duplex Air Compressors
---
Champion Duplex Compressors include two motors and two pumps on a single tank. They operate one compressor at a time alternating automatically, or when required, use the two motors and pumps together to provide double the air delivered on a single unit. You get the energy savings of running a smaller motor most of the time but still have maximum air availability when you need it.
Duplex compressors are available in horsepower configurations from 2 x 5hp to 2 x 30hp.
Voltages Available: 208, 230, and 460v.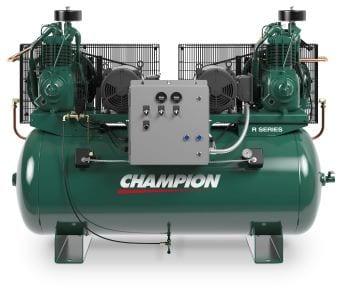 Looking to add a Champion Air Compressor to your business?