Complete Fluid Dispensing Systems
Optimized Distribution Partners is a distributor of Balcrank dispensing equipment used in the automotive, commercial and industrial markets. Our products service automotive quick lube facilities, dealerships, fleet, and commercial vehicle applications.
We sell and service pumps, retractable hose reels, control handles, control valves, fluid inventory control and management systems and other lubrication equipment accessories.
ODP also has tank packages available for both motor oil, and waste oil. We can provide a complete setup and make sure your system is in compliance with local state and county regulations.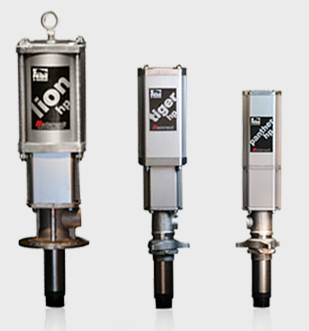 Pumps
Lynx Series Pumps: The Lynx series oil pumps are designed for lower volume applications of synthetic and petroleum oils. Ideal for the small service shop and tire centers providing oil change services. Also perfect for small pump, tank, reel dispense packages.
Pride Series Pumps: The Pride Series pumps are designed for medium volume applications using petroleum and synthetic based oils. The mechanical air motor design is perfect for more severe environments where moisture is present in the air supply.
Lion Series Pumps: These pumps have larger air motors and an excellent choice for large automotive dealerships, fleet, construction, and heavy-duty applications where longer pipe runs, and high volume dispensing is required.
AODD Pumps (air operated double diaphragm): Balcrank's CenterFlo AODD pumps are designed for high volume fluid transfer, short pipe runs, used oil evacuation, windshield wash, and anti-freeze applications.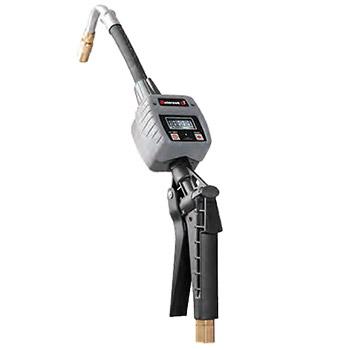 Control Handles
Balcrank redesigned line of control handles & meters offers a full range of choices to meet your fluid dispense needs.
The Digital Registry (DR) handle is extremely accurate. This meter features the newly designed ergonomic handle with comfort grip, extended swivel cover, forged aluminum body, and trigger lock.
The Mechanical Registry (MR) is available in registry or preset versions. This handle is simple and robust with one piece molded pointer knob, unique reset mechanism and a larger metering chamber increasing fluid delivery up to 33% compared to competition.
The HighFlo (HF) is a perfect fit for high volume dispense applications in the truck, mining and heavy equipment markets. This handle will withstand severe high volume applications with ease. Oval gear technology in the metered version provides extreme accuracy, dependability and ease of use.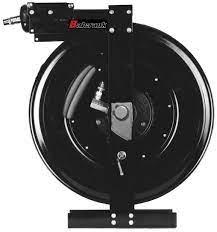 Reels
Balcrank Signature Series hose reels are built for the toughest environments and applications.
The Evolution is lightweight but extremely durable.
The Classic reel offers over a decade of proven performance and is an excellent choice for general duty, automotive dealerships, and service garages.
The Premium reel features improved serviceability and advanced design features for long life in the toughest environments while reducing overall weight.
For heavy duty environments choose the EV, EVX & EVX+ reels. These reels are designed for larger hoses, higher volume and flow requirements in industrial, construction, and mining environments.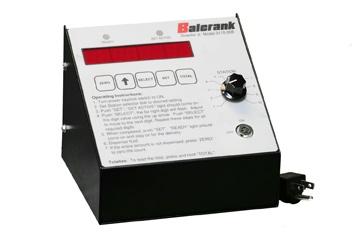 Fluid Inventory Control (FIC)
Balcrank has the right fluid inventory control product for every application.
Director Jr. manages 1 fluid for up to 10 dispense points. Typical customers include small garages, dealerships, and small equipment service.
Synergy is the ultimate in Fluid Inventory Control systems. Unlimited number of fluids including oil, grease, DEF, windshield wash fluid and anti-freeze. Typical applications include large dealerships, heavy-duty fleet/truck/bus facilities, industrial, mining and construction.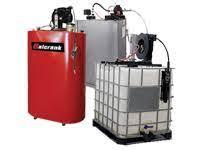 Fluid Dispense Packages
Whether you are looking for complete or tank-less packages, Balcrank has complete tank packages to fit most shop needs. Balcrank offers UL 142 single and double wall tanks plus lightweight double wall tanks ranging in size from 165-400 gallons.
Balcrank's new line of tote packages provides a quick and easy way to dispense directly from IBC totes.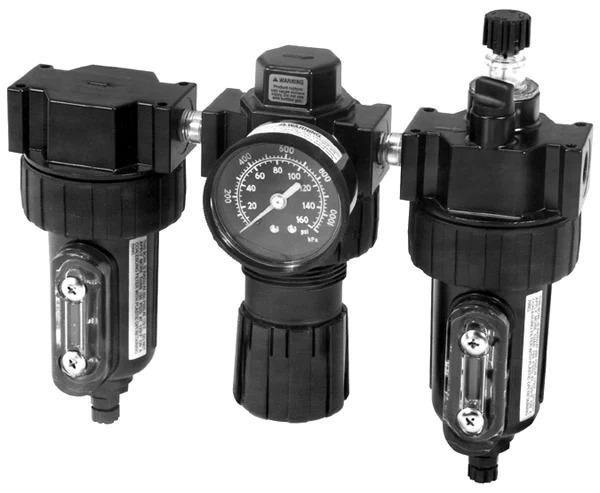 Accessories & Supplies
Balcrank offers the accessories and you need to maintain or enhance a single pump or an entire pumping system. Installation supplies, accessories, hand pumps and air system components.
Interested in adding Balcrank to your shop?