Specifications & Capacity
---
- 14,000 lb. lift capacity.
- Closed front design with either 182.5" or 210" wheelbase to accommodate long vehicles.
- 20" wide runways aid for drive-on confidence.
-78" rise height, among the highest rise in the industry, provides maximum head room for working underneath vehicles.
14-Level Locking Positions & Convenience
---
- Louvered approach ramps provide superior traction for driving vehicles on and off ramp.

- 14-level locking positions, allowing ergonomic working height for technicians to increase productivity and minimize fatigue.
- Powder coat finish provides long-lasting durability.
- Available with red or blue columns.
Challenger 4P14 Series
---
EFX: 90.5" Column Height, 10' 11" Width, 20' 6" Length
XFX:
90.5" Column Height, 10' 11" Width, 22' 9.5" Length
ALI Certified 14,000 lbs. Capacity
Closed Front General Service 4-Post Lift


Challenger's 14,000 lb. closed-front drive-on 4-post lift features a low approach angle and wide runways for easy approach. It also has one of the highest rise in the industry and durable column construction. We designed the 4P14 for versatility, with louvered approach ramps as well as in two lengths. A range of optional accessories can help you accommodate just about anything that comes in for service.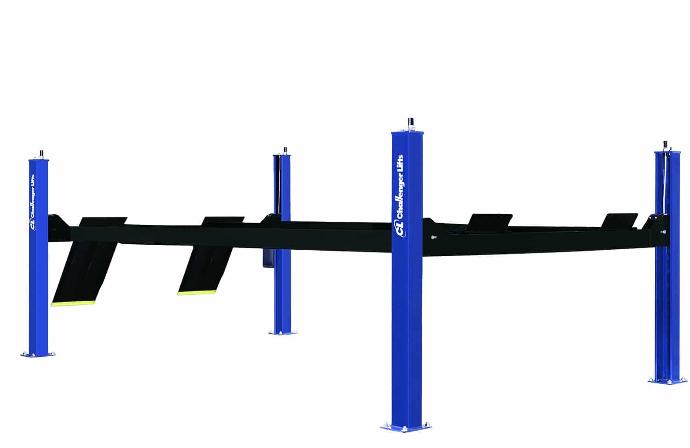 Lift Compatible Accessories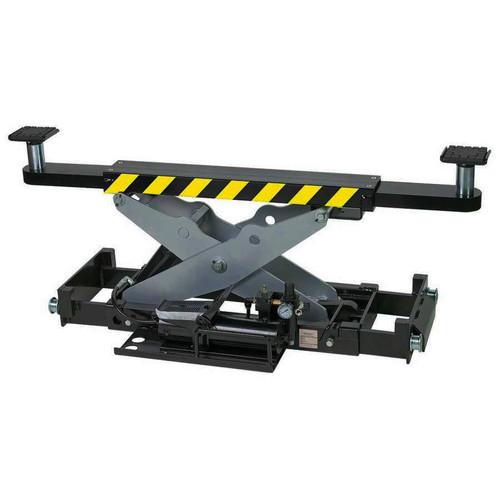 Rolling Jacks (Part #RJ7.5)
Air/Hydraulic Rolling Jack - 7,500 lb. capacity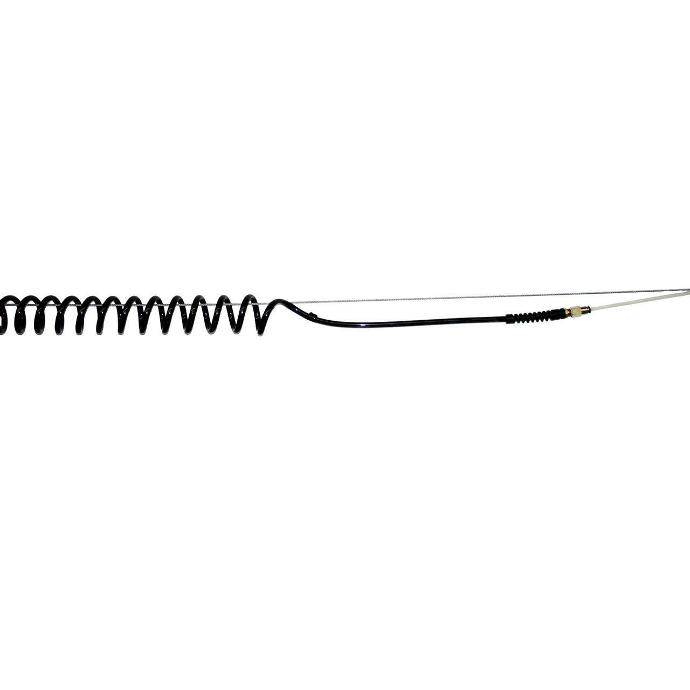 Internal Airline Kit (Part #40230-E/40230-X)
Internal airline for dual rolling jack operation.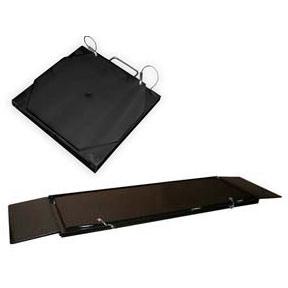 Alignment Kit (Part #40200-3D)
Bolt-on alignment kit with powder-coated turn plates.