Challenger CL10
Service more vehicles and increase your bottom line with Challenger's flagship CL10 series 2-post lifts. Challenger's exclusive Versymmetric® Technology provides the versatility to safely lift vehicles symmetrically or asymmetrically within the same service bay.
11' 8" Overall Height, 74.125" Rise
11' 6.5" – 11' 11" Adjustable Width / 10,000 lb. Capacity
1' and 2' column Extensions Available
More Specs
Exclusive Versymmetric® offset arms provide directSPOT™ to vehicle lift points and safely lifts both symmetrically and asymmetrically within the same service bay.
Challenger's powder coat paint system with nano-ceramic technology provides industry-leading corrosion resistance. The CL10 series comes standard in red, blue or black durable powder coat paint. Custom colors are also available

CL10V3 comes standard with offset 3-stage front arms, which can be retracted in an asymmetric lifting position rear of the front tires. Unlike many competing lifts, when the vehicle is driven through, the front arms are capable of directSPOT™ to the vehicle's lifting point without having to reposition the vehicle or shuffle back and forth to reach its recommended lift points.

Industry-first 2-post lift with directSPOT™ 3-stage offset front and 3-stage rear arms for single-sweep spotting. Eliminate the need to roll a vehicle back and forth in order for the front arm to clear the tire. Maximum arm sweep, reach and retraction meet the widest range of recommended lifting points.

Special Features:

Premium double telescoping screw pads adjust to multiple heights minimizing the need for adapters.

Pulley-less jacketed single-point lock release system makes for smoother, easier operation and longer life.

Double telescoping screw pads adjust from 3.875" to 6.125," reducing the need for adapters.

Fully gusseted base plate design increases column rigidity.
Includes:

Oversized 5" diameter pulley and heavy duty 5/16" cable reduces stress on equalization system and increases cable life.

48" elongated carriage design increases lift life.

Standard model fits 12' ceiling height. Additional 2 foot pr 3 foot extensions available.
LIFT COMPATIBLE ACCESSORIES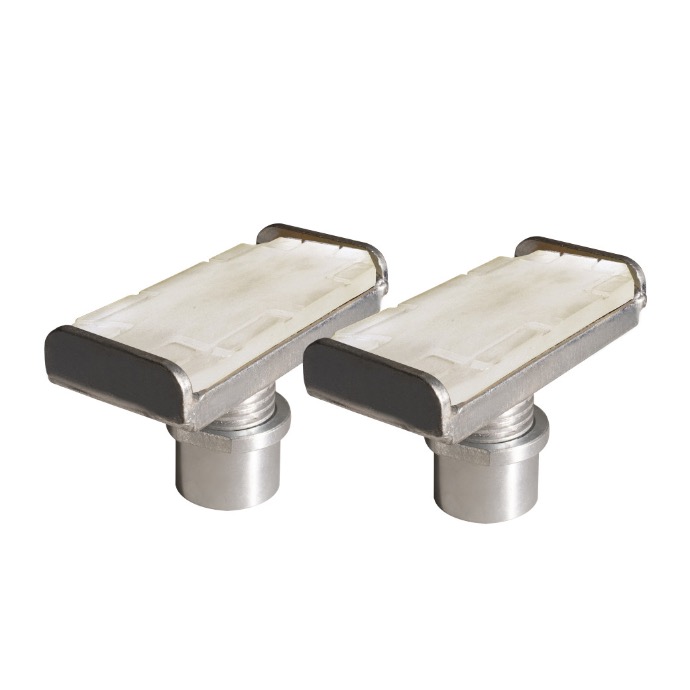 GM Footpad
Extra-wide heavy-duty polyurethane footpads designed for 2019 Chevy® Silverado® and GMC® Sierra® trucks. Sold in a set of 2.
Part #B2280PR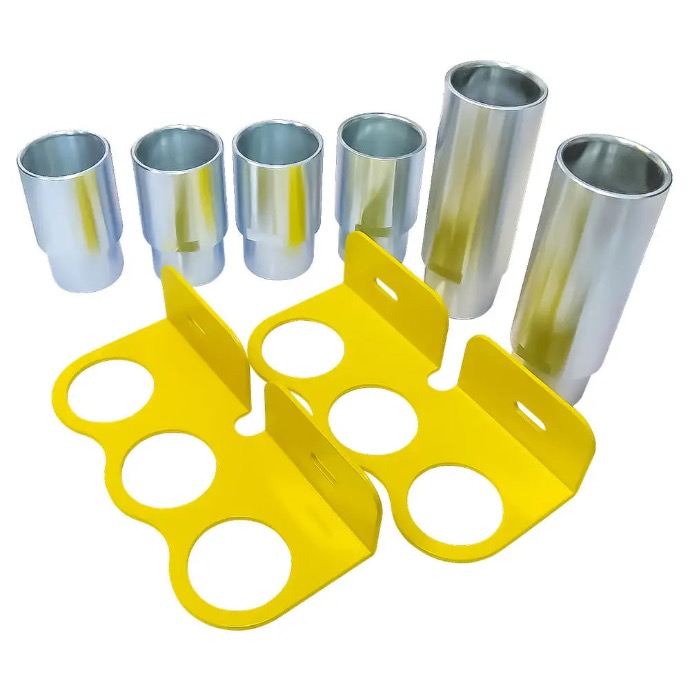 Stack Adapter Kit
(4) 3 in. Stack Extensions

(2) 6 in. Stack Extensions

(2) Organizer Racks with hardware
Part #10315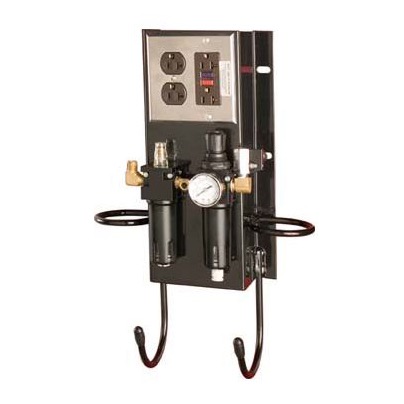 Air Electric Work Station
Provides an air regulator, filter, lubricator, electrical outlets, and a place to hold tools. All of this, directly mounted to the lift column, for ultimate convenience for technicians.
Part #B10264A