Hunter Engineering
L494HD
---
69.88" Rise Height, 30" Runway Width 35,000lbs Capacity
Hunter's Heavy-Duty Four-Post semi and truck lift features a 35,000-lb. lifting capacity and 300-in. alignment wheelbase capability. The galvanized runways offer the best in corrosion protection for your investment.
The lift comes alignment ready with turnplate pockets and slipplates for servicing standard vehicles. It can be equipped with optional Powerslide ® and FIA turnplates and slipplates saving time by eliminating trips around the truck when locking and unlocking plates. The aligner can be connected to control all lock and unlock functions automatically.
Optional 20,000lb jacks and LED AlignLights can be added to make service easier and safer.
Heavy Duty Lift Features:
Wide Runways
30" extra-wide galvanized runways accommodate all vehicles. Align up to 300" wheelbases (320" service wheelbase).

Locks & Pulleys
High-strength galvanized cables and 7 lock positions provide long, reliable life.

Built & Installed Locally
Designed and built in the USA, and installed locally by our highly qualified service team.

Lift Compatible Accessories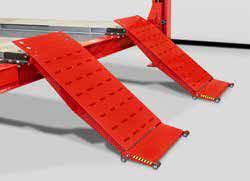 Ramp Extensions (Part #20-3790-1)
Optional approach ramp extensions assist locations with high floor slope or service vehicles with low ground clearance.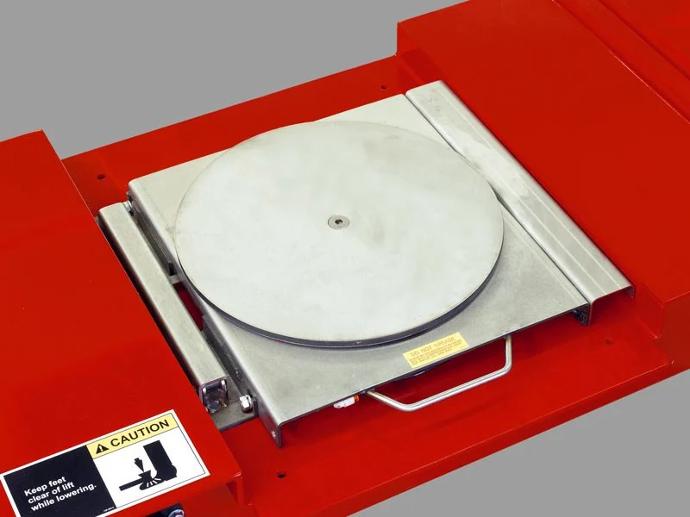 PowerSlide System

(Part #20-3069-1)

The PowerSlide™ system secures and releases slip plates and turnplates with one touch, technicians no longer have to make multiple trips around the vehicle or struggle to remove and replace lock pins during an alignment.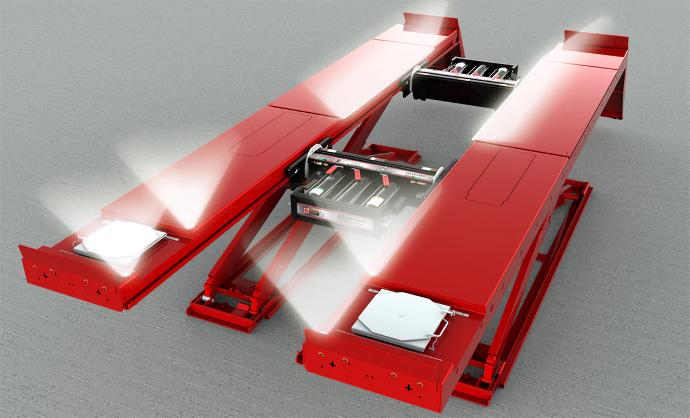 AlignLights (Part #20-3745-1)
Bright and efficient LED light source underneath the vehicle, automatically turns on when the lift is raised and turns off when the lift is lowered to the floor.
AlignLights is an ALI-listed accessory.