Standard Features
---
- 24in runways accept wide vehicles, 8.75in drive on height to minimize clearance issues.
- Integrated air lines are convenient for air source tools at front and rear.
- Sensor Feedback system safely stops lift if obstructed and sensors keep the runway level.
- Velocity safety fuses with instantaneously shutdown in the event of any hydraulic failure.
Patented Technology
---
- Hunter Engineering's control panel is patented and allows the operator to complete all operations from the console. Optional PowerSlide, Inflation Station, and FIA Control can be added.
Louvered ramps prevent wheel spin in wet conditions and it's more effective than diamond tread or abrasive strips.
- Movable work steps can be moved to 10 different secure positions and it's lightweight design makes it easy to adjust.
- Includes safety locks with precision-fit teeth lock runways at 16 level height positions.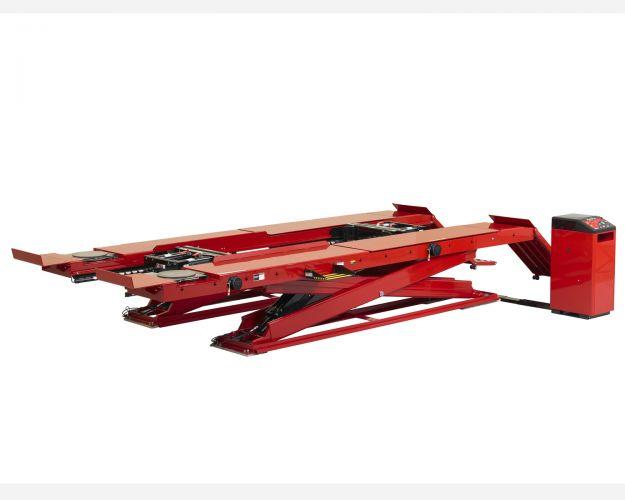 Hunter Engineering RX10
---
72" Lift Height, 24" Runway Width
ALI Certified 10,000lbs Capacity
Hunter's automotive scissor lift family offers four capacities and several wheelbase lengths to meet virtually any need. Hunter vehicle scissor lift racks feature low drive on heights for all models, or even popular flush mount configurations. Add Inflation Station, PowerSlide, and AlignLight options to really ramp up productivity.
New harsh-duty options available to for high road salt/brine use applications.
Lift Compatible Accessories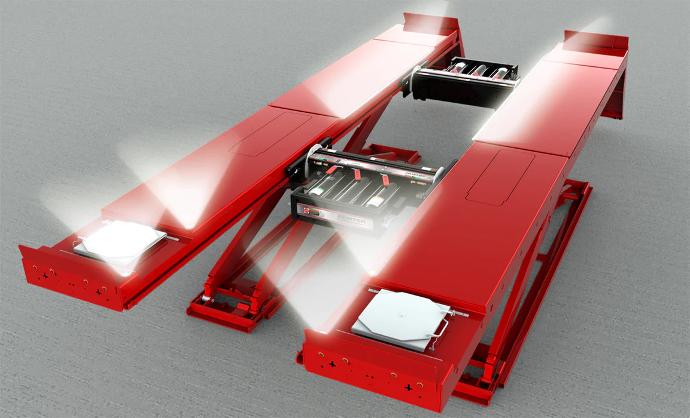 AlignLights System (Part #20-3438-1)
Bright and efficient LED light source underneath the vehicle, automatically turns on when the lift is raised and turns off when the lift is lowered to the floor.
AlignLights is an ALI-listed accessory.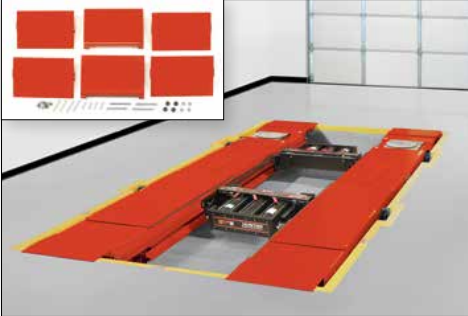 Flush Mount Conversion Kits (Part #20-2736-1)
Ramps and extenders to convert a surface mount rack to flush mount.
Compatible with RX10, RX12A, RX16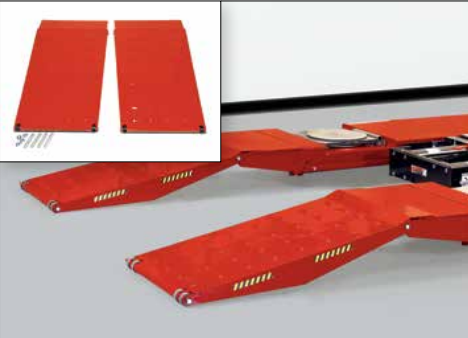 Drive-Thru Conversion Kits (Part #20-2498-1)
52 in. kit – 20-2498-1 For camera sensors.
63 in. kit – 20-2501-1 For conventional sensors