Challenger's SA10 2-post lift offers 10,000 lb. capacity. You can install the SA10 in either symmetric or asymmetric position, depending on your service needs. The SA10 also features adjustable height and width options to further customize it to meet your needs. Innovative 3-stage front and 2-stage rear arms provide greater overall sweep.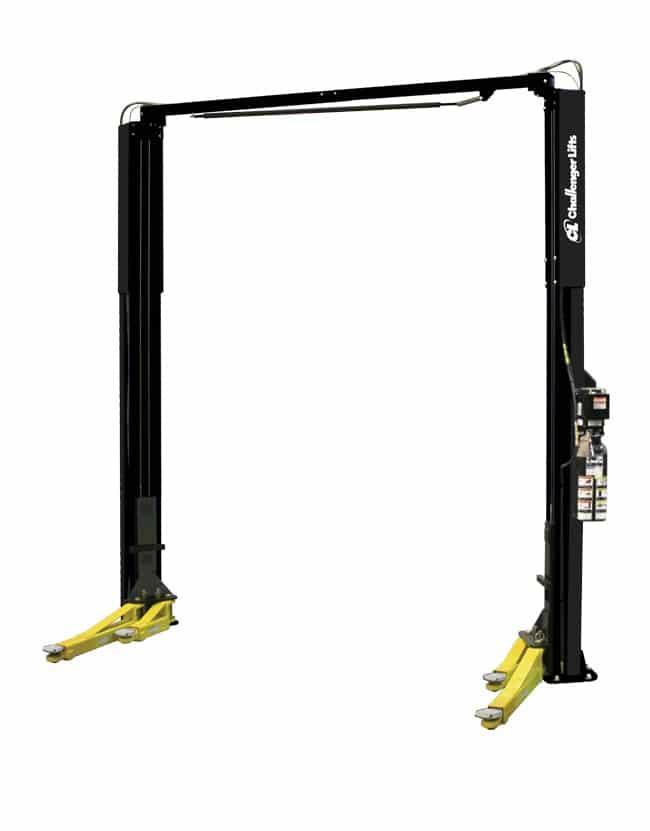 Challenger SA10
---
11′ 4-1/2″ / 11′ 10-1/2″ Overall Height, 74.875" Rise 10' 9" Overall Width
10,000 lb. Capacity

Challenger Lifts' SA10 features the ability to be configured in either the symmetric or asymmetric position dependent upon the service requirements of your shop. The SA10 features 3-stage front arms that provide maximum extension and retraction ensuring safe and reliable lifting on all vehicles within rated capacity.
With adjustable height and width options, double telescoping screw pads, durable powder coat finish, plated arm restraints and pins, and many other appealing features, the SA10 will accommodate the rigorous demands of a full-service facility.
Available in red and blue.
Long Lasting & Convince
- 3-stage front arms providing greater sweep for versatility and ease of spotting.
- Adjustable heights and widths providing versatility at installation for service facilities with special constraints.
- Single-point mechanical lock release system allows technician to disengage both columns simultaneously.
- Plated arm restraints and arm pins inhibit rust and provide long-lasting durability.
Mirrored "S" Shape Column
- The Challenger SA10 can be installed in a true asymmetric configuration (tilted columns) or a symmetric configuration.
Features & Benefits Cont.
---
Adjustable Height
- The Challenger SA10 2 Post Lift features an adjustable overhead beam (11′ 4.5″ – 11′ 10.5″) allowing technicians to retain clear-floor operation in a service bay that does not have a 12′ ceiling.
Versymmetric Arm Design
- Versymmetric Arm Design: The Challenger SA10 2 Post Lift is equipped with Front 3-Stage Triple Telescoping Arms. Challenger's Versymmetric Arm Design offers both more extension and more retraction allowing you to reach a wider variety of pickup points.

Lift Compatible Accessories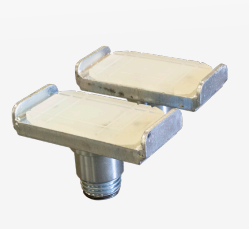 GM Footpad (Part # B2280PR)
Extra-wide heavy-duty polyurethane footpads designed for 2019 Chevy® Silverado® and GMC® Sierra® trucks. Sold in a set of 2.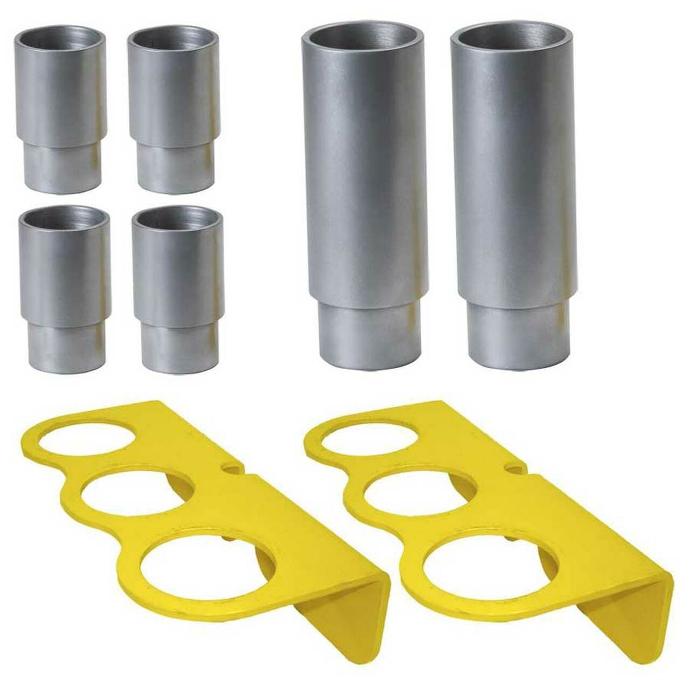 Stack Adapter Kit (Part #10315)
Stack adapter kit - includes (4) 3 in. Stack Extensions, (2) 6 in. Stack Extensions & (2) Organizer Racks with hardware.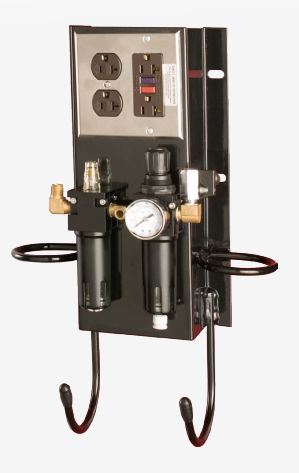 Air Electric Work Station (Part # B10264A)
Provides an air regulator, filter, lubricator, electrical outlets, and a place to hold tools. All of this, directly mounted to the lift column, for ultimate convenience for technicians.