2-Post Lifts
Steril Koni's 2-post lifts, also called the FREEDOM LIFT, combine exceptional lifting capacity with wheels-free access.
The two FREEDOM LIFT models can raise vehicles up to 16,000 lbs. The clean, ergonomic design features wheels-free lifting and telescopic swing arms, with no overhead mechanical structure. It's a symmetrical, open-floor design that ensures optimal safety while making the most of your workspace.
Both lifts are equipped with an independent mechanical locking system that starts eight inches above the floor and continues every 1 ¼ inches for the entire height of the lift. And it's fast — smoothly lifting to its maximum height in just 58 seconds.
Choose from two FREEDOM LIFT models:
SK 2.16. With double telescopic arms
SK 2.16EFA. With extended flex arms
Flexible & efficient

Optimal workshop space

Single & Double telescopic arms
Extended Flex Arms (EFA) offers maximum flexibility

ANSI/ALI-ALCTV/CSA Certified
Single & Double Telescopic Arms
The FREEDOMLIFT is available with single and double telescopic lifting arms or a combination of both. Different arm configurations can be chosen for various widths between the columns. The FREEDOMLIFT is constructed with integrated sliding plates in the arms to assure easy adjustment of the arms.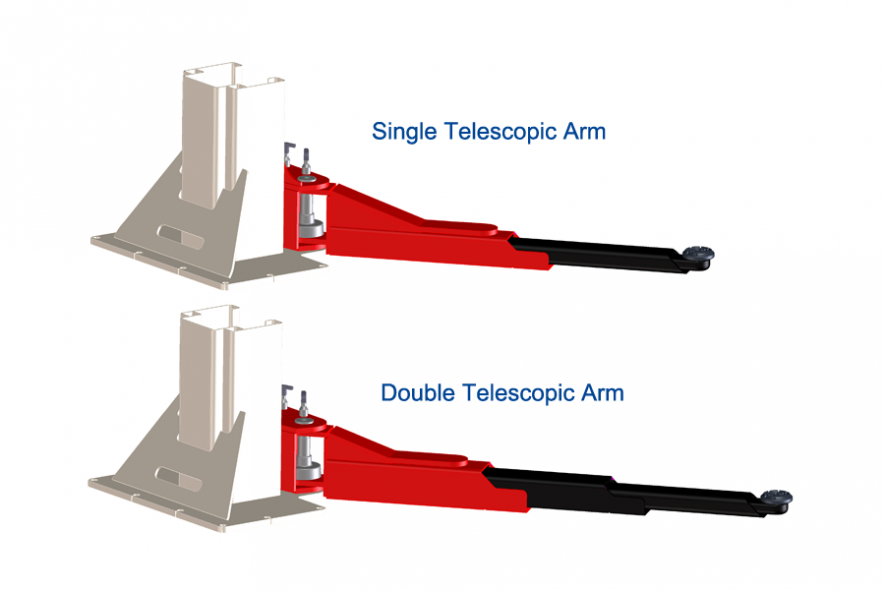 Contact Us Today about Stertil-Koni 2-Post Lifts!