Wireless Mobile Column Lifts
Stertil Koni's Wireless Mobile Columns bring portability to their existing line of Mobiles, andthey're safe, secure and certified.

Minimal setup time

Programmable features

Multi-master system with a control panel on each column

Connect up to 32 columns in a set
They are available in the following capacities per column: 16,500 lbs., 18,500 lbs., 22,000 lbs. and 40,000 lbs. What's more, each wireless Mobile Column Lift features a full-color, high resolution, 7" touch screen control panel – the ebright Smart Control System. Recharging is easy from any 110 volt outlet.
Super safe mechanical locking system as standard

Maximum strength with high tensile DOMEX steel

Overload protection and synchronization as standard
Adjustable pick-up forks

Rapid lifting and lowering time

Full-color touch screen controls on all models
Mobile Column Lifts: Truly Mobile!
Stertil-Koni Mobile Column Lifts really are mobile! Featuring synthetic wheels and a hydraulic pallet truck mechanism, these lifts are easily moved and deployed on any smooth, level surface.
Additionally, Stertil-Koni's available retractable wheels prevent high point loading reducing the surface pressure by a factor 10. Use with confidence - indoors or out!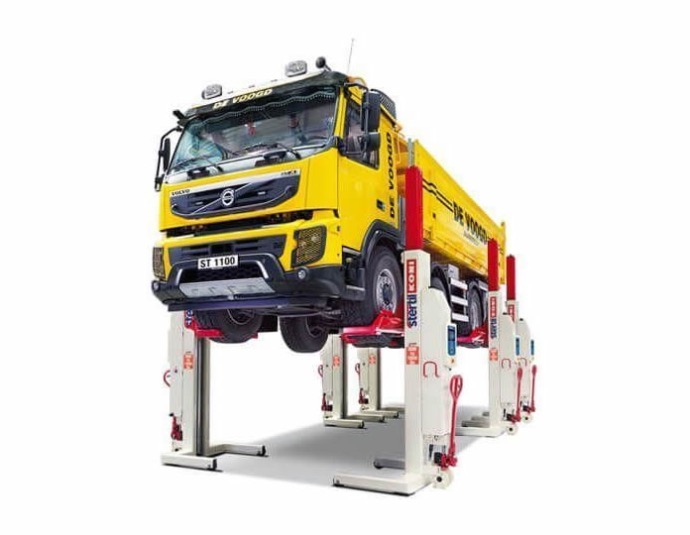 Fast Lifting and Lowering
Stertil-Koni Mobil Column Lifts reach their maximum height of 73" un just 94s, placing them among the fastest mobile column lifts in the world.
Adjustable Lowering Speed
Precisely control your lower speed with Stertil-Koni's interactive bright Smart Control System. A single tap of the screen offers precise control over the vehicle's lowering speed, permitting precise positioning of the vehicle for undercarriage work.
CHOICE OF CONTROL:
For operating the Mobile Column Lifts, Stertil-Koni offers a choice of two control systems:
WIRELESS, EBRIGHT SMART CONTROL SYSTEM (FWA)
The special deep cycle batteries only need to be recharged every two weeks. No time is wasted connecting up cables and the mechanic has maximum access to the vehicle, without any tripping hazard.
The wireless Mobile Column Lifts are easy to charge by means of a 110 V wall-mounted socket. Cabled Mobile Columns Lifts operate from a standard 400 V supply with other voltages available.
CABLED SUPERIOR CONTROL (FSA)
If you predominantly work in a fixed location the cabled mobile column lifts may work out to be the best solution for you. Same as for the Wireless Mobile Column Lifts, this set up also offers the possibility to connect up to 16 columns in a single configuration.
The cabled versions also have a lifting capacity of 6.5 tons up to 17.5 tons per column, respectively. Extra strong drive-over cables are optionally available for these cabled column lifts. All interconnection cables are equipped with heavy-duty plugs at both ends.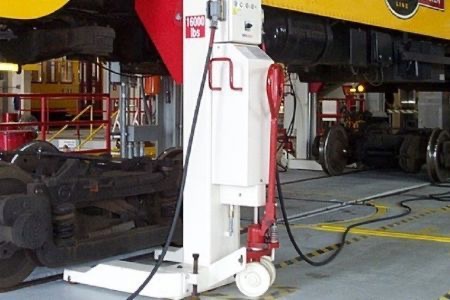 Lowered Base Frame
Specially designed for vehicles with body skirting, that requires extremely low ground clearance. This option is available on all models.

Contact Us Today about Stertil-Koni Mobile Columns!