Challenger
Heavy Duty Mobile Columns
---
Challenger's new 14,000 and 19,000 lb. capacity mobile column lifts provide the flexibility and convenience to lift any rubber tired vehicle, from small passenger cars to the largest two, three or four axle vehicles from 28,000 lbs. to 152,000 lbs. without taking up an entire bay. Our heavy-duty mobile lifts are also capable of lifting vehicles of any axle length or wheelbase.
HD Mobile Columns Features:
Hydraulic operated units provide lifting capacity from 28,000/38,000 (set of 2) to 112,000/152,000 lbs. (set of 8) enabling lifting of small passenger cars to heavy-duty trucks, transit, and municipality vehicles
Operates with 12 volt deep cycle batteries to eliminate the need for power source hook-ups and provide 24 volt operation
Mechanical Lock Ladder: 25 heavy-duty safety locks every 2.5" allow technicians to work at an ergonomic height to increase productivity and minimize fatigue
Warning Lights: Green/yellow lights make for easy lock-ready identification
Heavy-Duty Tow Dolly: Heavy-duty tow handle and spring loaded wheels make moving and aligning individual lift units simple and easy with little effort allowing for tight radius turns.
Lift Compatible Accessories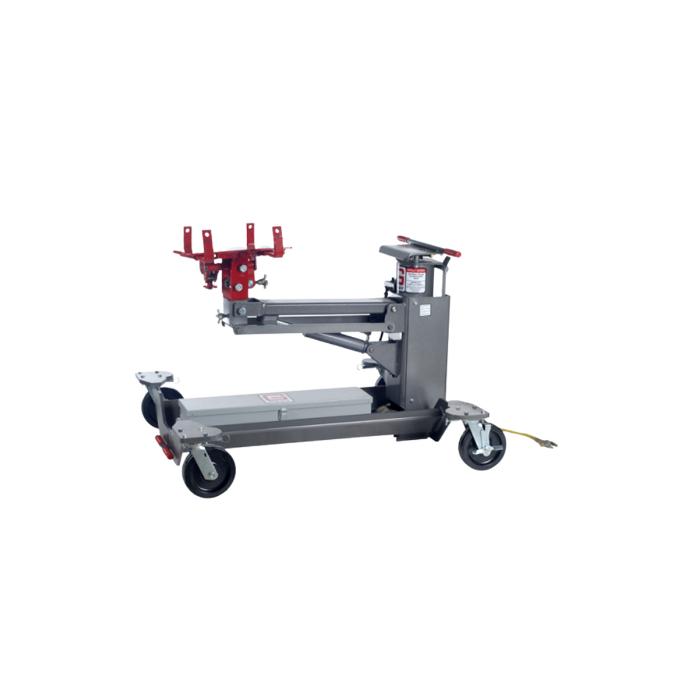 Transmission Jack (Part #CLHM-HTCJ-2000)
2,700 lbs. capacity, 30" start height, max. height of 72", 360° rotating head with fore and aft tilt.
First stage power is 100 percent air. Second stage power is air/hydraulic for precise control.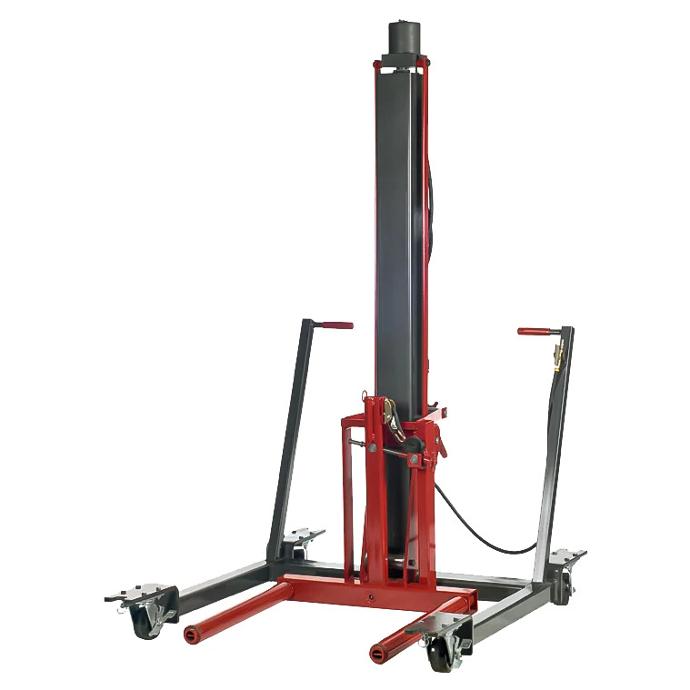 Wheel Dolly (Part #CLHM-WDH-12)
1,200 lbs. capacity, max lifting height of 51" and air assisted hydraulic power system.
Flexible design works with super single and dual wheel assemblies, combines fore/aft and side-to-side tilt adjustment.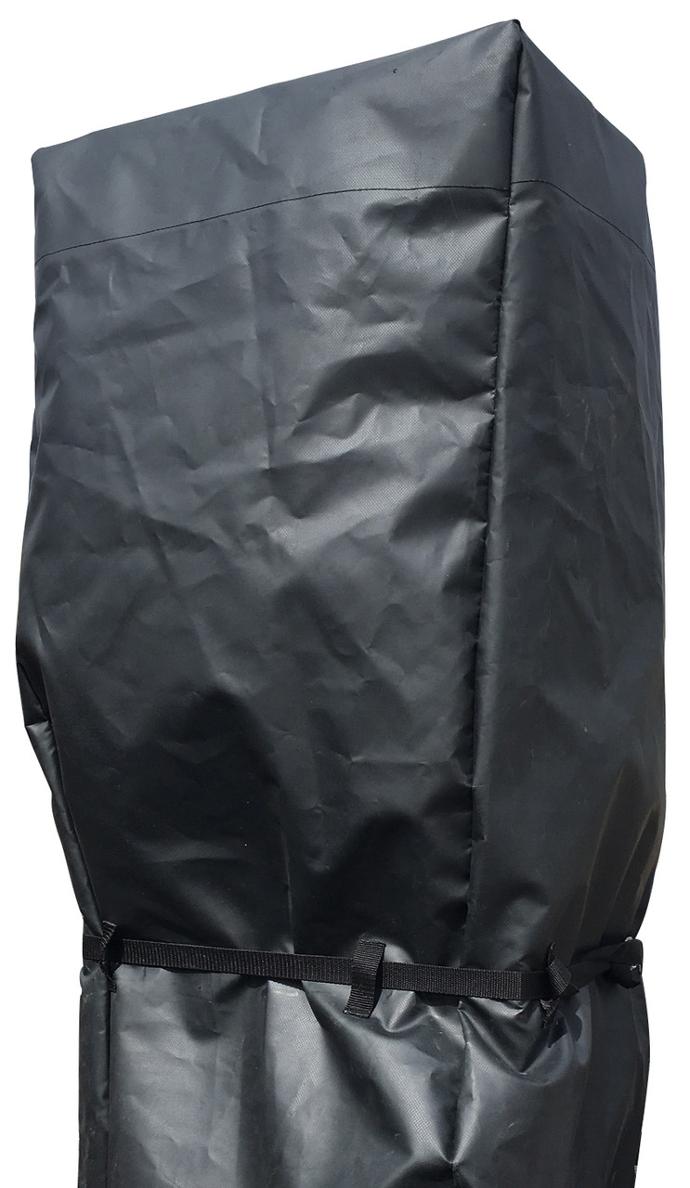 Covers (Part #CLHM-CVR-F)
Protect your investment with mobile column covers. Choose between full or half covers.
Sold individually.