Challenger VLE10
The LE10 (10,000 lb. capacity) 2-post lift features Challenger's innovative 3-stage front and 2-stage rear arms, which provide technicians with the versatility to lift vehicles both symmetrically and asymmetrically within the same service bay, increasing efficiency and potential revenue.
With double telescoping screw pads, durable powder coat finishes, and plated arm restraints and pins, the LE10 accommodates the rigorous demands of the full-service facility. Raise it even higher with optional column height extensions, which provide an additional 2 feet of overhead clearance. Lifts are available in red and blue.
11' 11.875" Overall Height, 74.75" Rise
10′ 11.75" Overall Width
Challenger Lifts' Versymmetric® technology brings flexibility to any service bay while also ensuring the safe lifting of any vehicle.
Versymmetric® lift technology, established in 1992 by Challenger®, combines a Symmetric and an Asymmetric lift into one!
Challenger's Versymmetric® Technology, with 3-Stage offset front arm design, allows for the safe symmetric lifting of trucks or asymmetric lifting of other small vehicles within the same service bay.
Jacketed pulley-less single-point mechanical lock release system that was once exclusive to our CL series lifts are now standard on the VLE10.

11.875" standard height fits in service bays with 12' ceiling height
Rubber door guards protect vehicle from door damage
Padded overhead shut-off system prevents vehicle damage
Plated arm restraints and arm pins inhibit rust and provide long lasting durability
Direct Spot Technology™, created by the Versymmetric® offset arms, allows you to save time on spotting a short wheelbase vehicle by eliminating the need to struggle with the tires.

LIFT COMPATIBLE ACCESSORIES: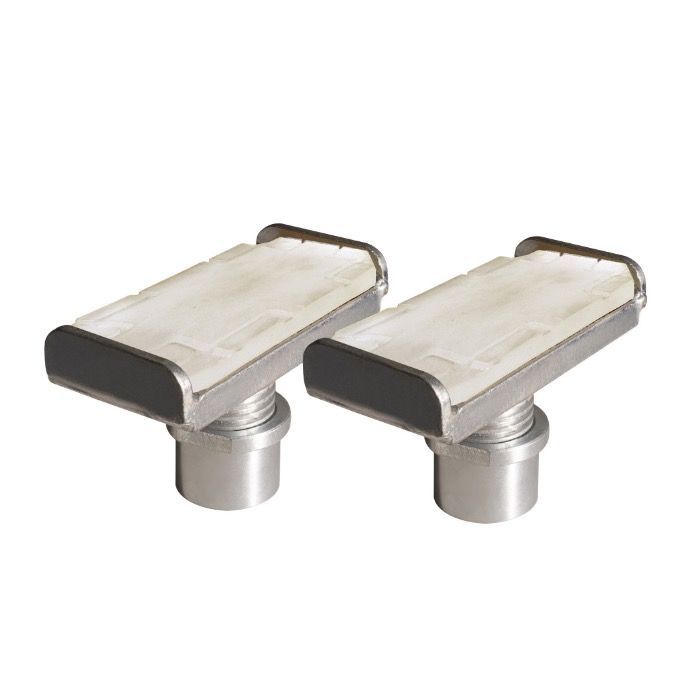 GM Footpad
Extra-wide heavy-duty polyurethane footpads designed for 2019 Chevy® Silverado® and GMC® Sierra® trucks. Sold in a set of 2.
Part #B2280PR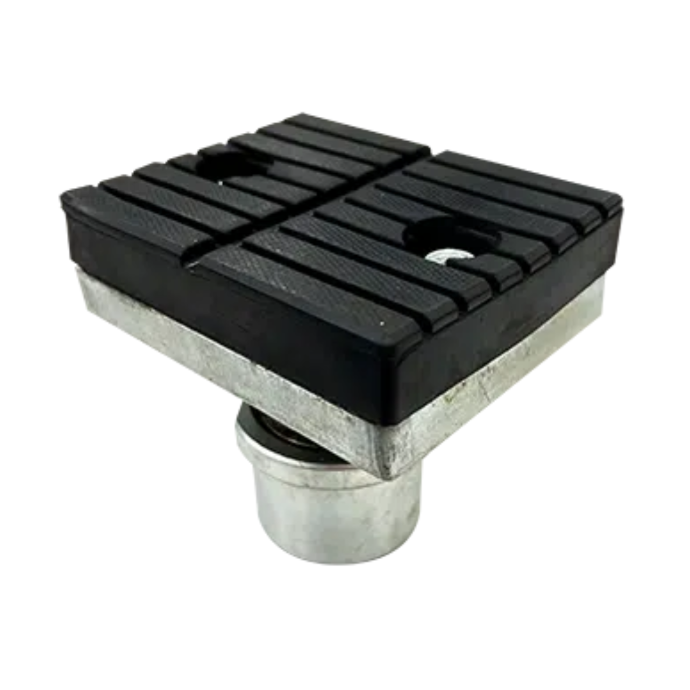 Electric Vehicle Footpad
Electric vehicle footpad kit, designed to support select Tesla® vehicles. Sold in a set of 4.

Part #TFPK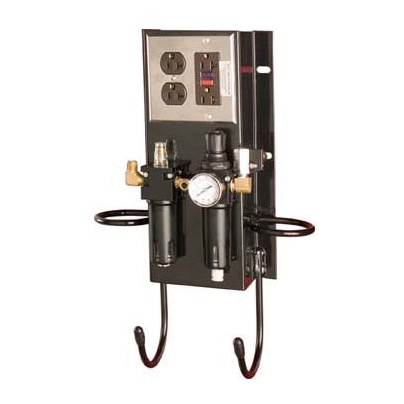 Air Electric Work Station
Provides an air regulator, filter, lubricator, electrical outlets, and a place to hold tools. All of this, directly mounted to the lift column, for ultimate convenience for technicians.
Part #B10264A