Challenger SX14
Challenger SX14 series scissor lifts are easy to operate and load. Adjustable turn plates allow for a wider range of wheelbase alignments. The SX14 features LED lighting, single locking point rear slip plates, photo cell to ensure runway synchronization and optional extended ramps that accommodate low-clearance vehicles. These alignment racks are available in flush or surface-mounted models. Kit includes the lift, two rolling jacks, adjustable turn plates, and an airline kit for dual jack operation.
Rise Height: 77"
Overall Width: 91.25"
Overall Length: 265"
14,000lbs Capacity
Max Wheelbase: 183"
Package includes two (2) rolling jacks, turn plates, and an airline kit for dual jack operation, extra wide runway width accommodates single and dual rear wheel vehicles.
Photo cell ensures runway synchronization and automatic light feature illuminates the underside of the vehicle and turns off when lift is lowered below 18".
Single point air actuated lock release allows ergonomic working height for technicians to increase productivity and minimize fatigue.
Maintenance-reduced rear slip plates use oversized, encapsulated bearings to protect against environment debris.
LIFT COMPATIBLE ACCESSORIES: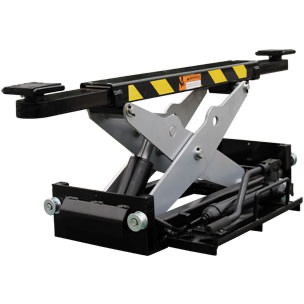 Rolling Jacks (Included)
Air/Hydraulic Rolling Jack

Part #RJ7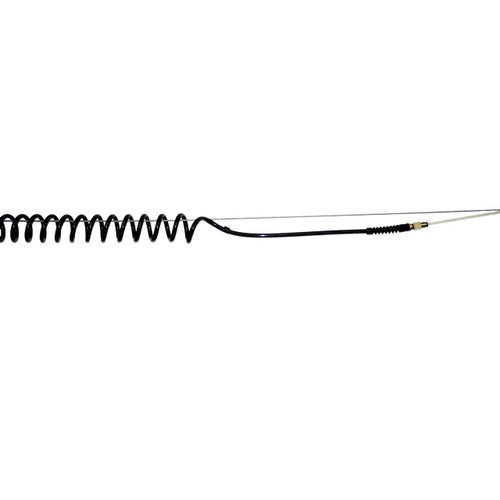 Air Line Kit (Included)
Internal air line kit for dual rolling jack operation.

Part# 40230E