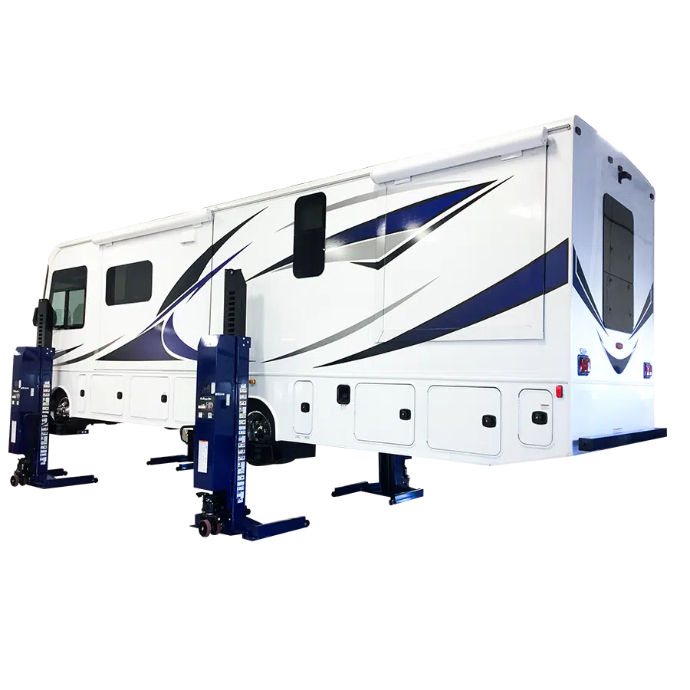 HD Mobile Columns
14,000 or 19,000 lb. capacity per column options that are easy to maneuver and operate on almost any solid surface, indoors or out. Capable of lifting small passenger vehicles or large 2-, 3-, or 4- axle vehicles up to 152,000 lbs, with the right number of columns.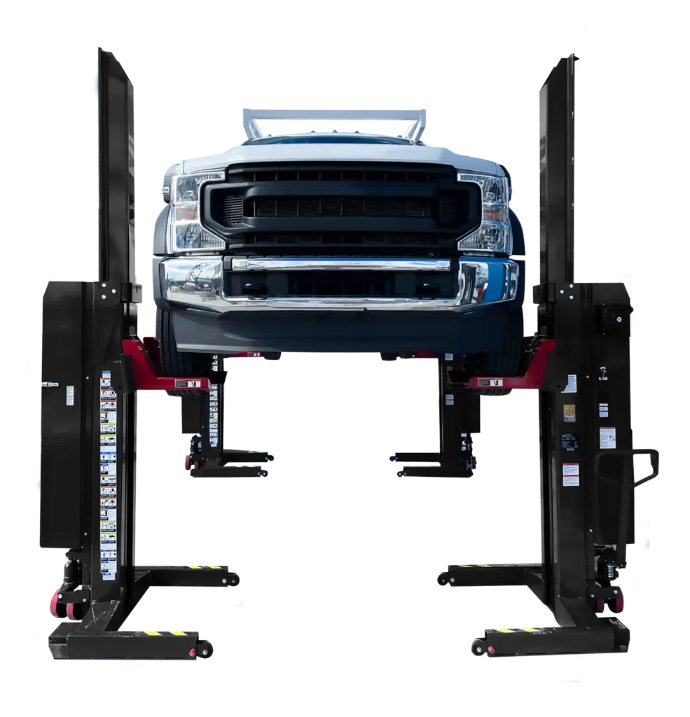 Medium-Duty Mobile Columns
NEW 5,000 lb. capacity per column system, capable of everything its HD counterpart does. Built with a heavy-duty tow handles and spring-loaded wheels for comfortable maneuverability. Lift any rubber-tired vehicle up to 20,000 lbs. with four columns connected wirelessly.
Coming Soon